CRAVING FOR ICE
You don't have to be a professional to enjoy a few hours of fun at Cogolo skating rink 20 metres from the hotel. Take the chance to go ice skating against the magnificent backdrop of the mountains of Trentino. A fun alternative to skiing and cross-country skiing.
SNOWSHOES
SNOWSHOE WALKS
Winter hiking in the heart of Trentino, an enchanted world just for you!
Winter hiking is also one of the most popular activities close to our hotel. The silence of the snowy landscape, the mountains gleaming in the sun, the crystal clear air and the sun shining in the blue sky create the perfect backdrop for snowshoeing in Trentino. A dense network of trails awaits you for your winter excursions in Val di Peio.
We can advise you on the most suitable trails for you. Get in touch and we will be happy to provide you with all the information you need about winter hiking.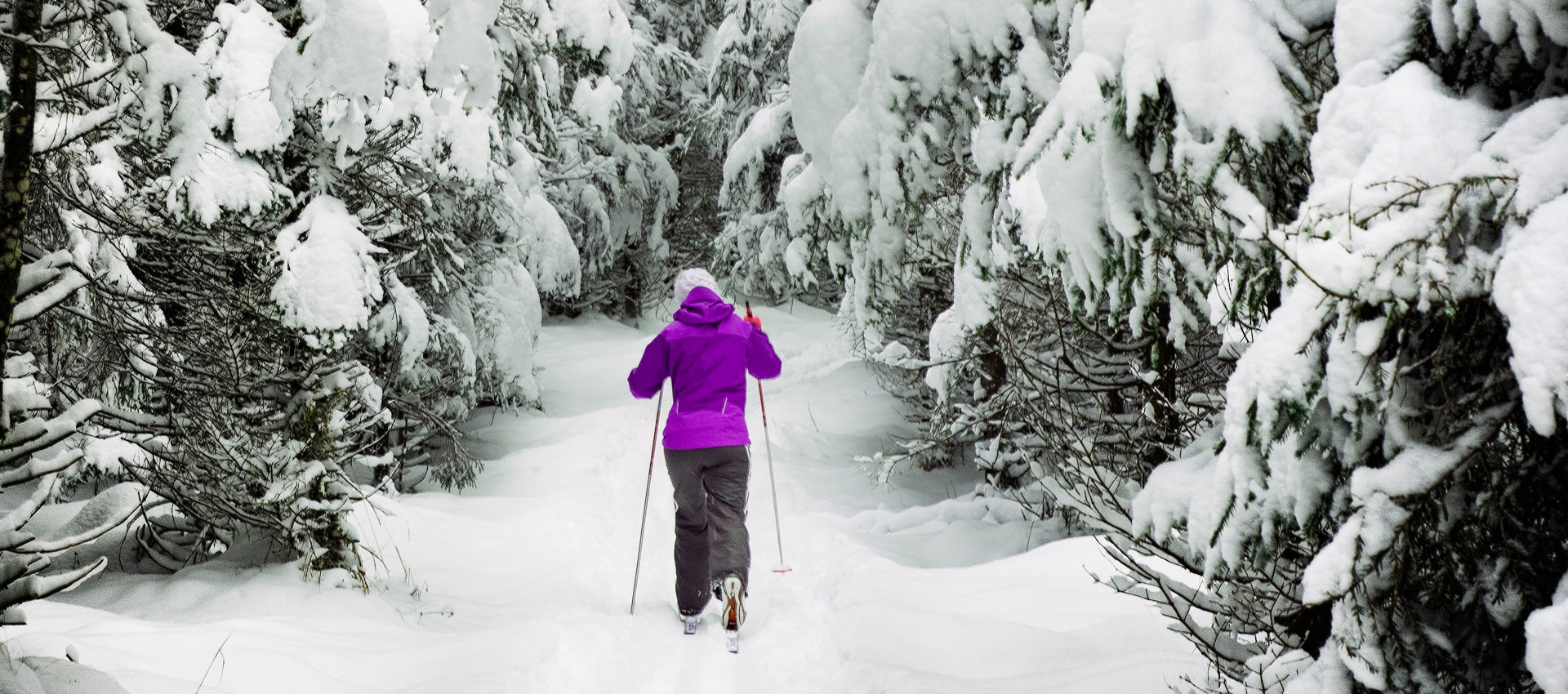 CROSS-COUNTRY SKIING
DISCOVER THE SLOPES AROUND COGOLO
Cross-country skiing is an exciting activity for both adults and children and is becoming increasingly popular. Many of our guests choose our hotel so they can devote themselves to cross-country skiing and take the opportunity to admire the wonderful winter landscapes at their own pace. Cross-country skiing is a particularly healthy and relaxing winter sport, as well as being inexpensive. On request, it is possible to try this activity in the company of the Hotel owner, a cross-country skiing instructor.
SKI MOUNTAINEERING
Certainly one of the most popular winter sports activities, ski mountaineering gives you the chance to reach unique but above all magical locations. If you love the silence of the mountain this is the activity for you!
In the valley there are lots of itineraries that will guarantee you unforgettable emotions!
(For more information ask Costanzo, a true lover of this discipline... he just can't stay still!)
There are lots of shops in the Valley that hire out equipment for this discipline